Logline:

At her first audition for a strip club, a young feminist meets three veteran dancers and discovers that she has a lot to learn about what it means to step out on that stage.
Synopsis:

A young, beautiful 20-something woman, walks into a local strip club after her plans for moving to a new city prove to be less than profitable. There, she is met with a myriad of personalities including 3 veteran dancers who fail to give her the warm welcome she'd hoped for. After making some rash assumptions about girls and crushing any chance at a good first impression, our protagonist quickly is put in her place. In the end, her name is called and she is left in the dressing room to contemplate the future of her own story.
This film is dedicated to
all members of the sex work & erotic labor community who have had their humanity questioned, their safety threatened and who have had assumptions placed on them without their consent ... my queer and trans family of color especially.

i see you.    i hear you.    i support you.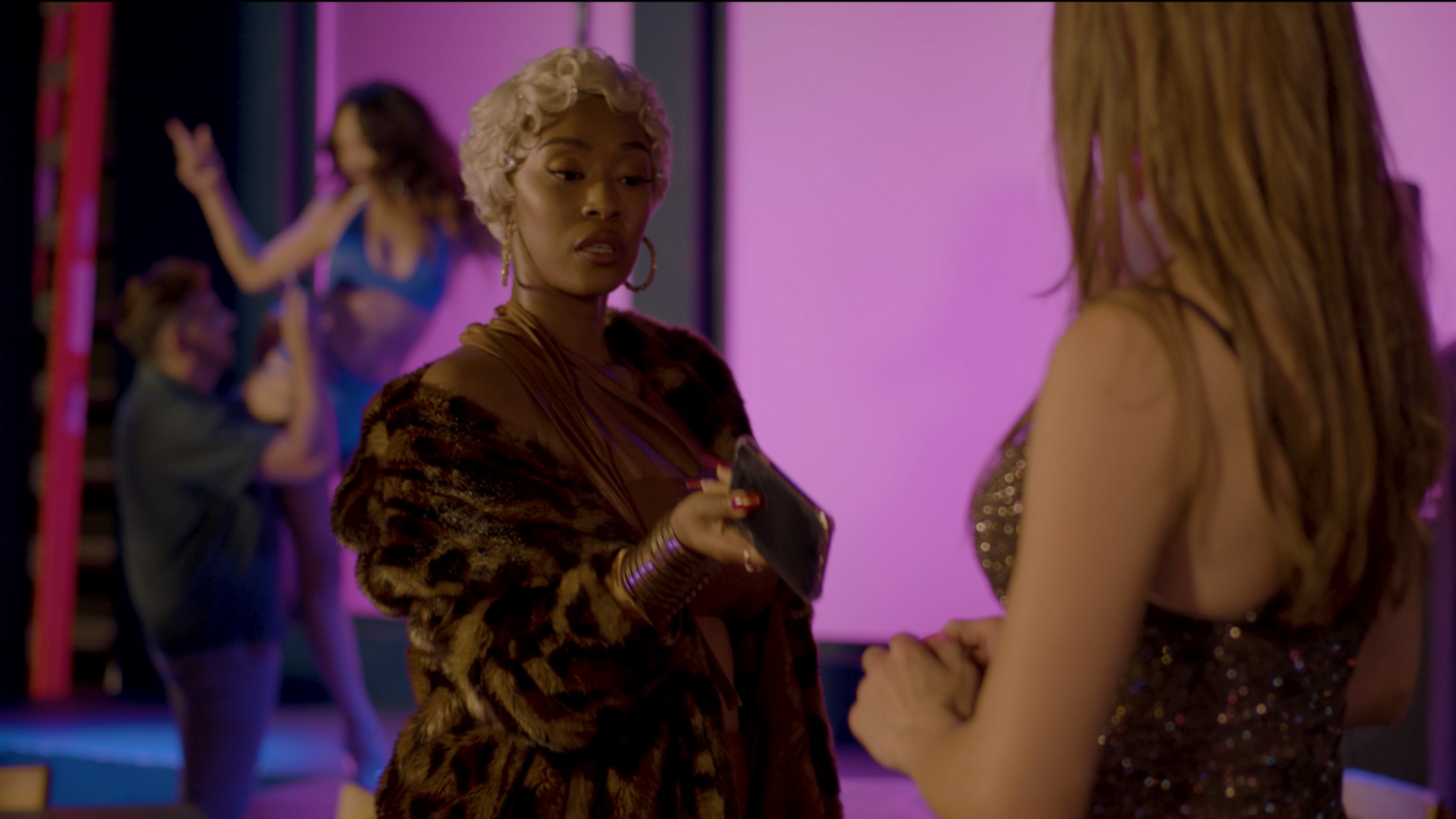 starring 
Caroline marshall, Kailaya, valentina echeverri 

and

star amerasu


also featuring

Nabilah Nahim, Misheel Erdenetsogt

and

victor brew
PRODUCTION CREDITS


produced by

sunny davis

 

and

Chels MOrgan   

cinematography by

alejandra n. torres - santiago  


Gaffer

Shady Malak   

wardrobe supervisor

britt patterson   

production designer

india bey


hair stylist

uriel ben-levi 

 makeup artist

mckenzie kelly



featuring music by


baer       kailaya      valentina mami       ah-mer-ah-su        enrock       wxlf       a'justice
Copyright - Chelsey Morgan Thomas, 2023